Trichotillomania, Dermatillomania  and Obsessive Compulsive Disorders
I stopped pulling out my hair in 1989.  I have been helping children, teens and adults stop pulling hair and picking skin since 1994 when I became a professional counselor.  Trichotillomania and dermatillomania are body focused repetitive behaviors. They regulate emotions and help to soothe when we are  upset, overwhelmed, bored or stressed.  I consider pulling and picking to be addictions.  The treatment is completely difference from obsessive compulsive disorders.  Healing from an addiction is work. It can be done. I will teach you strategies to let go of the urges and counseling for the shame and depression and family stress that come with trich and picking.  I will teach your loved ones or parents how they can help you so anger and frustration are removed.  Check out my Facebook page: Secrets of Hair Pulling, Skin Picking and Anxiety. For the most up to date information go to www.bfrb.org
Here is a video that you may find helpful.  I also have an app available in all app stores for both iPhone and Androids. Click here for more information on my app.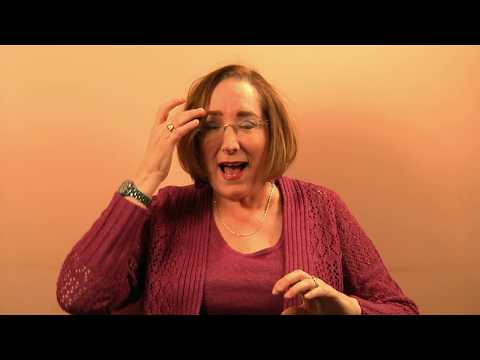 Obsessive Compulsive Disorders…
have many subtypes from mental to behavioral compulsions to avoiding situations that trigger OCD.        I am a graduate of the first Behavior Therapy Institute in 1996 from the International Obsessive Compulsive Disorders Foundation, IOCDF. I know exposure and response prevention.  I have treated 1000's of individuals and families with trichotillomania, dermatillomania and OCD.  I started the local affiliate for the IOCDF in Pittsburgh in 2000. Obsessive Compulsive Foundation of Western Pennsylvania.  I also recommend visiting Beyond OCD.org for a wealth of information.
Counseling
Please contact me at (724) 413-0964 or JoanKaylor@hotmail.com if you wish to schedule an appointment for counseling.
Consultations via SecureVideo.com
Do you have a question about obsessive compulsive disorder, trichotillomania, skin picking, Emotional Freedom Techniques, EFT or energy psychology?
I would love to schedule a convenient time to answer your question. My consultation fee is $200.00 for up to one and 1/2 hours of consultation through phone or Skype. A consultation is my highest level of service. Over 22 years of experience brings answers to many of your questions.
 A consultation is not counseling and it not covered by insurance.
 A consultation is NOT appropriate if you have  a history of depression or have been hospitalized or participated in an intensive outpatient program for a mental health problem.  
A consultation IS appropriate if you have a question about anxiety, OCD, trichotillomania or energy therapies.
Please read my Joan Kaylor Consulting Services Agreement agreement, complete it, then email it or fax it to me to begin our process. I will then contact you to arrange our first meeting.